Born in San Antonio de los Baños, Cuba,1980. Fredy Villamil has become one of the most important representatives of Cuban arts today. His father was a noted painter in Cuba so Fredy learned technique vicariously from his fathers studio which was filled with the best painters in Cuba at the time. As a young adult he rebelled against the traditional style surrounding him and became a political cartoonist, often reflecting the injustices he witnessed in Cuba. As he matured he began to combine the traditional techniques with this medium creating a style that is uniquely his. He was invited to display his work at several international art venues and in 2010, while exhibiting in Mexico he defected to the US. His new circumstances took his work to another dimension, newly motivated by nostalgia and reflection.
Fredy became a US citizen in 2016 and while helping his mother acquire her citizenship he had an outpouring of love for the US, which resulted in his American flag series. Throughout his career his artwork has evolved through several series which he revisits often. Most recently his work has undergone an explosion of celebration and joy reflected in the palette and composition.
He has had over 25 solo exhibitions and 63 collective in Cuba and abroad. His work has been exhibited in Mexico, USA, Turkey, Costa Rica, Iran, China, Japan, Azerbaijan, gaining 26 international awards and 23 national awards, including the Special Prize awarded by the Union of Writers and Artists of Cuba for all of his work. Most recently Fredy had his first museum show at the 2019 International Biennale of Barcelona and received the prestigious Palm Art Award for 2020.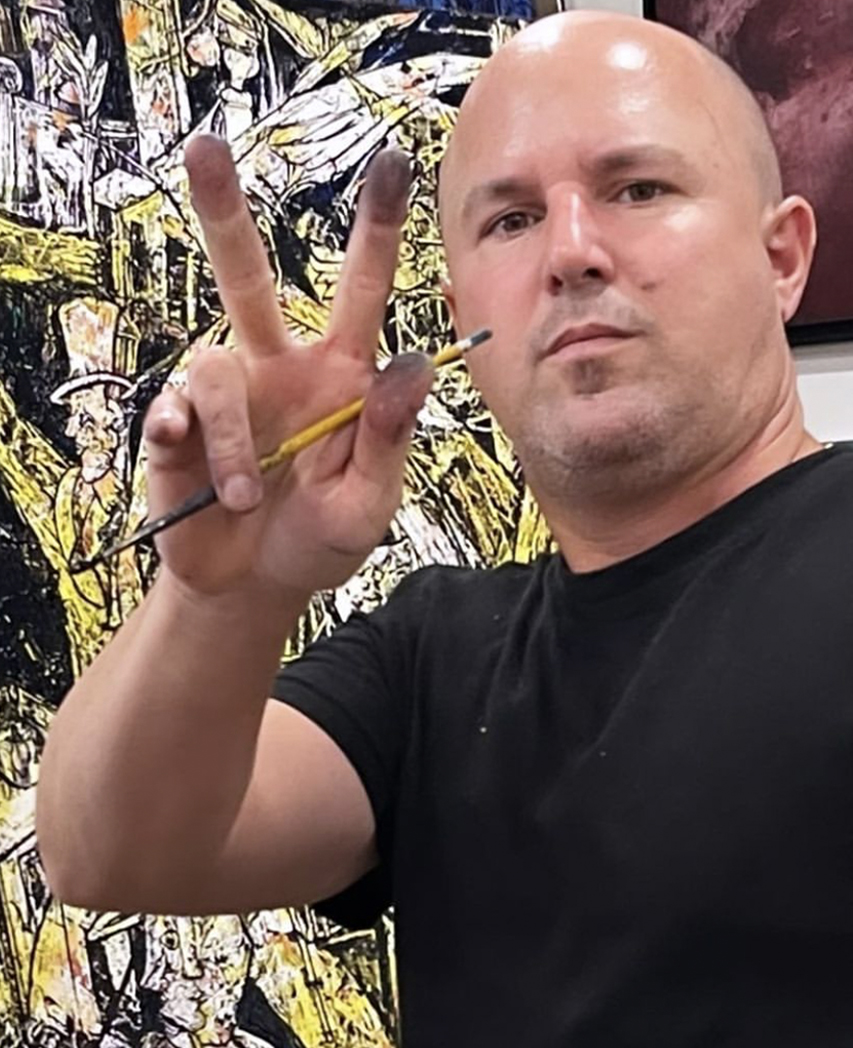 currently on exhibit
If you have any questions, please feel free to contact us.