An interview with Owner/Curator Jim Forman
Interview for The Idle Class Magazine on September 13, 2019
"Great art has to make you feel something", Jim Forman explained as I, with wide eyes absorbed my surroundings. I'm with Jim Forman in The Art Collective; Rogers' newest and hippest gallery. And what is that "something" he feels when he's curating art? "I can't quite explain it. It's a certain aesthetic, a certain taste, I'm not sure what you call it. It has to speak to me. I know immediately when it's right. If it speaks to me it has to speak to someone else. There's one thing I really know, and that's art".
Jim Forman graduated from The School Of Visual Arts in New York City as an illustrator and immediately entered the freelance game where he labored for 9 years. Working by hand in pen and ink for advertising publications, he cut his art teeth in a competitive world. "In those days I'd haul my giant portfolio into Manhattan, drop it off and then return to get it a week later."
His profession eventually led him to California where he built upon his experience in art and entrepreneurism by designing for major retailers. Missing the East Coast, He embarked on another cross country move and landed in New Jersey. Walmart came calling so the Forman family relocated to our fair area.
Jim has had his thumb on the pulse of art in Northwest Arkansas for quite a while now. When I inquired about the primary reasons he decided to open a gallery he cited a hole in the art culture in the area. "For a place having a world class museum there aren't many galleries for serious upcoming artists."
"I was itching to do something for myself. This is my creative outlet."
I discovered the mission goes much deeper. Aside from being passionate about artists, he's planning to change the landscape of art collecting in Northwest Arkansas. The Art Collective wants to educate those with the means to collect that quality art can indeed be found here.
"There's no reason for art collectors to leave the area to purchase and I'm going to change that", noting resident collectors frequently travel to Kansas CIty, Dallas or Tulsa. Drawing on his extensive marketing background, Jim has a strategy to expose local artists and give them the opportunity to thrive. However, the gallery has a mix of local and national work, price points and mediums with the common thread being what Forman calls "contemporary/hipster art".
When I questioned Jim about the talent of those local artists he noted a few could, in his opinion, be major players. In the beginning he wondered if there were locals with the aesthetic he was seeking but was pleasantly surprised when the search became earnest prior to opening. His submission policy is quite informal. He encourages artists to contact him directly and drop in the gallery to discuss their work. He's even reached out to artists directly after noticing pieces appealing to his taste. Even so, don't be misled by the informal submission policy of The Art Collective. Artist professionalism is high on the list for Forman, and those demonstrating a mix of creativity and business conduct are appreciated. "If you are going to succeed you are going to have to treat your art like a business", Jim asserts.
Local artists represented include the retro vibe works of Steve Adair, the street art inspired paintings of Sasha Rayevskiy and Graham Edwards. A pop up gallery in the rear will house a rotating collection to be refreshed every month and punctuated by a reception. At the writing of this article the pop up is a colorful collection of Alyssa Byrd's wearable art collaboration with B-Unlimited entitled "Be-Regenerous".
Downtown Rogers is especially blessed to have The Art Collective. Situated in the core of the brick street district on the corner of First and Poplar, the pieces in the windows beckon passers by to venture in. It's a unique experience with a wide range of mediums represented. Edgy, colorful, eclectic works are thoughtfully exhibited. "The future of the local art scene is bright. I think we have turned the corner, in Rogers especially. I wanted to be part of what's going on and I believed if I built it the people would come."
The Art Collective Gallery is located at 228 South First Street in Historic Downtown Rogers, Arkansas. We are currently open Tuesday thru Friday 12-6pm, and Saturday 12pm-8pm.
A variety of events are planned, including rotating pop up galleries & artist talks.
James also curates art for private homes and Airbnb's in the area. Check out this luxury loft located in beautiful downtown Bentonville.

You can participate by visiting our events page, Facebook page, or Instagram page.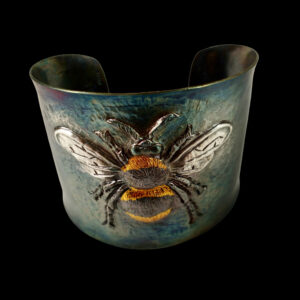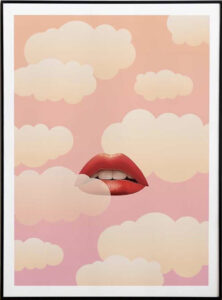 ---
Visit or Call Us to Order Your Modern Art
We are located in downtown Rogers, near the Onyx Coffee.
---