I am a minimalist; silhouettes and simplified shapes are where my inspiration lies.
My paintings focus on documenting the organic elements of Earth through color, shape, and light. With a limited palette, I pair well-defined shapes with large negative spaces to illustrate the simplistic beauty of rock formations, flowers, and water. I am obsessed with rocks; the shapes created by erosion of wind and water and what's hiding underneath the surface.
I take an experimental approach with my materials in the painting process. Oil paints are manipulated with mediums and powdered granite to create textural layers and color shifts. Acrylic paints paired with charcoal and oil sticks are my go-to when a smooth flat surface is the goal. Ultimately, it's the push and pull of color that drives the composition.
Documenting the beauty of the Earth by illustrating it in its purest, simplest forms is the inspiration for my abstracted body of work.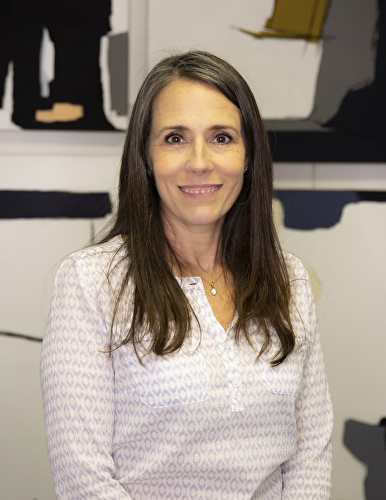 currently on exhibit
If you have any questions, please feel free to contact us.